Need help translating Acura's Maintenance Minder System?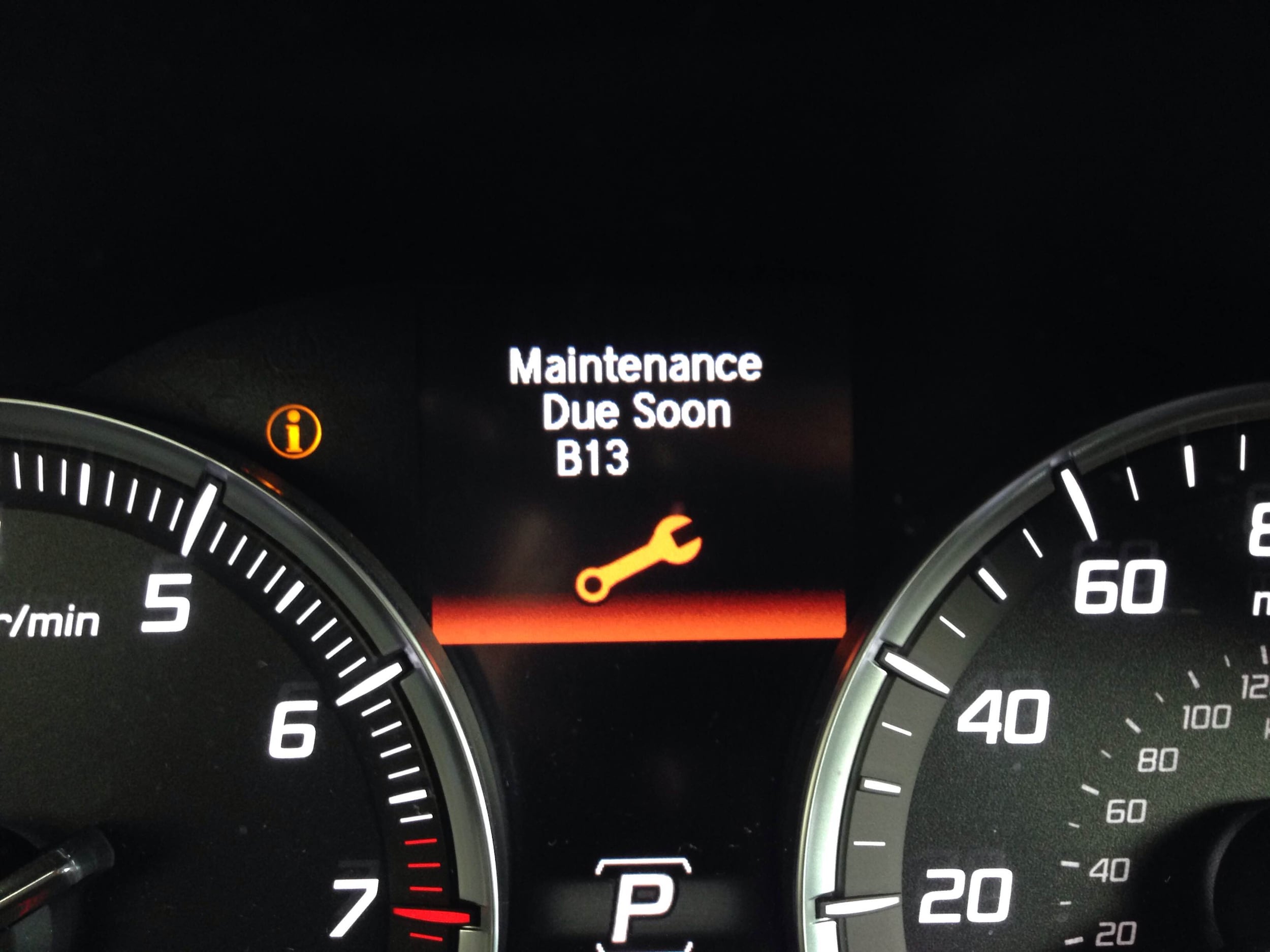 Acura's Maintenance Minder System monitors the engine oil life based on your individual driving preferences. When engine oil life reaches 15% remaining, a message is displayed on the vehicle's Multi-Information Display (MID) advising that maintenance needs to be performed soon, along with an alphanumeric code indicating the type of service needed. The maintenance requirements vary by model; you can see the general maintenance code listing below. 
When engine oil life reaches 5% remaining, the message will change to "Maintenance Due Now." Once oil life reaches 0% remaining, the system will start to track the miles that your car is overdue for maintenance. If the maintenance due message does not appear after one year of ownership or one year from the last date of service, the engine oil should be replaced.

Brake fluid is not included in the maintenance minder codes and should be changed every three years, regardless of mileage. Dusty or sooty conditions, frequent mountain driving, trailer towing and extreme heat will require more frequent maintenance than the system recommends. Contact us or check your owner's manual for additional details.

Maintenance Codes and Their Meaning
Letter Codes
A= Change engine oil. 
B= Change engine oil and filter. Perform multi-point inspection per Acura's recommendation, including but not limited to brake pads, steering and suspension systems, exhaust system, drive shaft boots, fluid leaks or damage and battery test.


Sub Code: 1-6
1 = Rotate tires. Check inflation and condition.
2 = Replace air cleaner element and the dust and pollen filter. Inspect drive belt.
3 = Replace transmission fluid.  Replace transfer fluid (AWD only).
4 = Check valve clearance, replace spark plugs and timing belt if equipped.
5 = Replace engine coolant.
6 = Replace rear differential fluid (AWD only).

Older models follow a time or mileage maintenance schedule that can be found in your owner's manual.  A service reminder will illuminate on the instrument panel when the appropriate number of miles have been driven since the reminder was last reset.

Contact our Service Department with any questions!